The Messiah Comes to Middle-Earth: Images of Christ's Threefold Office in the Lord of the Rings (Hansen Lectureship) (Paperback)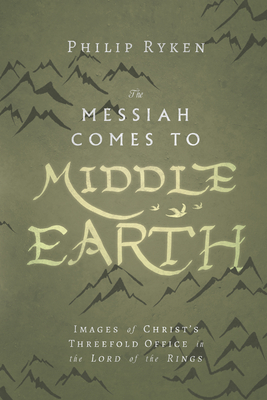 $20.00

Usually Ships in 1-5 Days
Description
---
How can we grasp the significance of what Jesus Christ did for us? Might literature help us as we seek to understand the Christian faith?
J.R.R. Tolkien's The Lord of the Rings has generated much discussion about the relationship between Christianity and literature. It is well known that Tolkien disliked allegory. Yet he acknowledged that his work is imbued with Christian symbolism and meaning.
Based on the inaugural Hansen Lectureship series delivered by Philip Ryken, this volume mines the riches of Tolkien's theological imagination. In the characters of Gandalf, Frodo, and Aragorn, Ryken hears echoes of the threefold office of Christ--his prophetic, priestly, and royal roles. Guided by Ryken, readers will discover that they can learn much about the one who is the true prophet, priest, and king through Tolkien's imaginative storytelling.
Based on the annual lecture series hosted at Wheaton College's Marion E. Wade Center, volumes in the Hansen Lectureship Series reflect on the imaginative work and lasting influence of seven British authors: Owen Barfield, G. K. Chesterton, C. S. Lewis, George MacDonald, Dorothy L. Sayers, J. R. R. Tolkien, and Charles Williams.