Every Knee Shall Bow (Hardcover)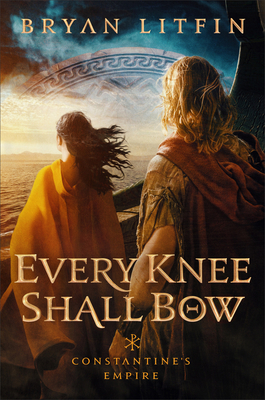 $26.99
Title is Backordered
Description
---
The year is AD 316. Imperial persecution has ended, but Christianity's future still hangs in the balance. Will churches rise in Rome where pagan temples once stood? Will the true Scriptures replace the myths of the gods? Will Jupiter finally bow the knee to the Lord Jesus?

For the first time in history, the Roman emperor supports the church. Bishop Sylvester sends Flavia from her convent to seek Emperor Constantine's permission to build great churches and determine the canon of Scripture. But the enemies of God are on the move. Joined by Rex, Flavia's beloved protector who has fought his way out of exile, the two friends cross the empire by land and sea on an epic quest to free the Roman people from the tyranny of the ancient gods.

Bristling with tension and undergirded by impeccable historical research, this tale of courage, defiance, and humble submission to God continues the captivating saga of two unlikely allies in the age of imperial Christianity.
About the Author
---
Bryan Litfin is the author of The Conqueror and the Chiveis Trilogy, as well as several works of nonfiction, including Early Christian Martyr Stories, After Acts, and Getting to Know the Church Fathers. A former professor of theology at the Moody Bible Institute, Litfin earned his PhD in religious studies from the University of Virginia and his ThM in historical theology from Dallas Theological Seminary. He is currently a writer and editor at Moody Publishers. He and his wife have two adult children and live in Wheaton, Illinois. Learn more at www.bryanlitfin.com.