Memory-Making Mom: Building Traditions That Breathe Life Into Your Home (Paperback)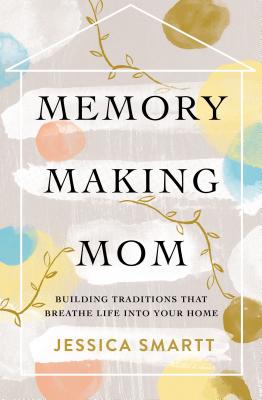 $18.99

Usually Ships in 1-5 Days
Description
---
What will your children remember of their childhood? Calling all moms who want to break out of monotony, distraction, and busyness to a life of making lasting memories with your kids and drawing your family closer to one another and to God
What's the solution to gaining the balanced, meaningful life you desire with your family? Create traditions that bring joy and significance Popular "Smartter Each Day" blogger and mom of three, Jessica Smartt explains why memory-making is the puzzle piece that today's families are longing for.
As Jessica shares her ideas, traditions, and beautiful insights on parenting in this well-written resource guide, she highlights the tradition-gifts kids need most with 300+ unique traditions including:
Food: memories that stick to your ribs
Holidays: fall bucket lists, crooked Christmas trees, and lingering over Lent
Spontaneity: going on adventures
Faith: why you need the puzzle box
Memory-Making Mom is jam-packed with her own favorite childhood traditions, those she has started with her own children, traditions tied to the Christian faith, and additional ideas that you can take and tailor to suit your needs. Jessica also offers spiritual guidance and practical encouragement to modern parents to keep on adventuring--even when they are fighting distractions, are on a budget, and exhausted.