Blood Ivory: The Massacre of the African Elephant (Paperback)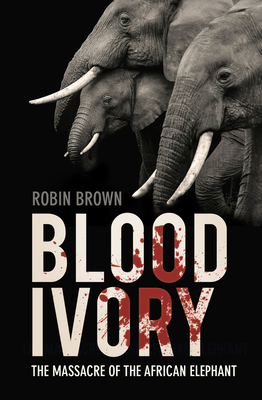 $22.95

Usually Ships in 1-5 Days
Description
---
The fascinating history of the persecution and conservation of the African elephant

It is more than a thousand years since the exploitation of the elephant began. However, it is only in the last hundred years, with the coming of the 'Great White Hunters' with their special elephant guns, that the very existence of the African elephant has been threatened.

Blood Ivory tells the story of how the professional hunting fraternity was the first to realize the threat to the elephant and how it kick-started the whole conservation movement. It is not a story with happy ending, however. It is a tale of war: colonialists against traditional practices and customs; newly-independent African countries against each other; poachers and smugglers against any kind of constraint. And at the heart of this tragic tale is the sad irony that it is only in the two countries which have not supported the international ban on the sale of elephant ivory (South Africa and Botswana) that viable breeding populations have been maintained. Robin Brown draws on his depth of knowledge and understanding of Africa and his career as a leading wildlife film-maker to paint a vivid picture of the impact of hunting on Africa's elephant population.
About the Author
---
ROBIN BROWN is a filmmaker whose credits include documentaries on Peter Scott and Wilfred Thesiger, the Nature Watch series with Julian Pettifer and the EMMY-winning In the Company of Whales. His books include two volumes of autobiography (Bye Bye Shangri La and Shark Infested Custard), several novels, and The Lost City of Solomon and Sheba and Marco Polo for Sutton Publishing.