Super Science Encyclopedia: How Science Shapes Our World (Hardcover)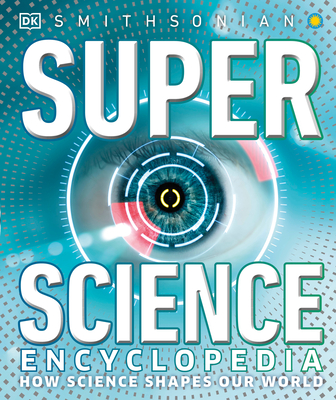 $24.99
Title is Backordered
Description
---
Put your safety goggles on and enter the fascinating world of science with this visually stunning encyclopedia.

Presenting the wonders of science as never seen before, from the latest technologies for breathing underwater and growing food in space, to the advances in medicines and robotics. 

Explore groundbreaking scientific achievements, and think beyond basic biology, chemistry and physics. Here's what you'll find inside:

   • An encyclopedia-type reference book that engages and excites young minds to think about many different scientific fields.
   • Lively, informative and accessible text based on the latest discoveries and scientific research.
   • Dashboard-style graphic panels provide information at a glance.

Help mould young scientific minds

This science book for kids is perfect for children age 9 and up, and for anyone who loves to learn about the latest in science and technology. It includes jaw-dropping photography and revealing computer-generated images to supplement the interesting facts, information and diagrams. 

SuperScience examines the science behind everyday life and the technologies that allow us to create the world previously only imagined in science fiction. It features a wide range of scientific inventions that help us solve modern problems like climate change and global pandemics. 

More in the series!

Our Super series has a range of superb visual encyclopedias for the young and the curious, with an array of stunning illustrations covering many fascinating topics. Complete your collection with SuperNature, SuperHuman, SuperShark, SuperBug or SuperEarth.
About the Author
---
We believe in the power of discovery. That's why we create books for everyone that explore ideas and nurture curiosity about the world we live in.
 
From first words to the Big Bang, from the wonders of nature to city adventures, you will find expert knowledge, hours of fun and endless inspiration in the pages of our books. 

https://www.dk.com/