Move Without the Ball: Put Your Skills and Your Magic to Work for You (Paperback)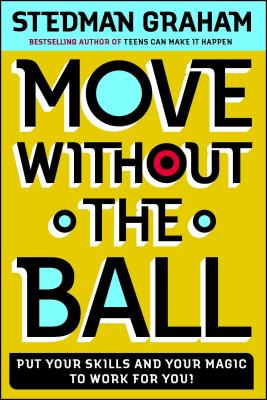 $15.99

Usually Ships in 1-5 Days
Description
---
Athletics is a metaphor for life; that's why Move Without the Ball is not just for athletes. Anyone who has ever been involved in the pursuit of excellence understands the need for dedication, perseverance, and sacrifice. Everyday, young adults are bombarded with images and stories of extreme wealth and fame -- be it in sports, music, or Hollywood. Their vision of success can become limited to these areas, and they lose focus on developing other talents and skills. A reality check is in order, because the odds are fifty thousand to one that a student athlete will play in the NBA, and similar odds apply to aspiring singers and actors who expect they will be the next superstar. The upside is that there is a much bigger world out there for young people to explore and succeed in, and Move Without the Ball serves as the guidebook.
Stedman Graham -- businessman, lecturer, and author of the New York Times bestsellers Teens Can Make It Happen and You Can Make It Happen -- speaks honestly and directly to teens from his own experience. A former European professional athlete who never achieved his dream of playing in the NBA, Graham understands the pressures and temptations young people face. He discovered that there is a process for building success in many areas of one's life, and he has spent the last twenty years sharing this process with young people.
The book overflows with powerful and inspiring stories and photographs of sports stars of yesterday and today, including Hank Aaron, Greg Norman, Magic Johnson, Mia Hamm, Pelé, Dave Winfield, Serena Williams, Bo Jackson, and Cal Ripken Jr. -- just to name a few. It's not just these pros' athleticism that's highlighted in Move Without the Ball, it's the winning combination of courage, self-discipline, sense of purpose, and passion that they bring to their lives everyday -- both on and off the field.
About the Author
---
Stedman Graham is chairman and CEO of S. Graham and Associates, a management and marketing consulting firm based in Chicago. He is the author of ten books, including two New York Times bestsellers. Graham lectures and conducts seminars for businesses and organizations around the country. He is a former adjunct professor at Kellogg Graduate School of Management at Northwestern University, and is currently a visiting professor at several other universities. Active in philanthropy and community work, he is on the international board of Junior Achievement, is founder of Athletes Against Drugs, and is a member of the Economic Club of Chicago.