The Anatomy of Motive: The FBI's Legendary Mindhunter Explores the Key to Understanding and Catching Violent Criminals (Mass Market)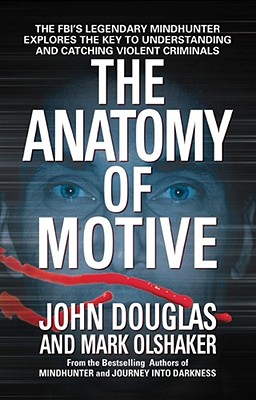 Description
---
From legendary FBI profiler John Douglas and Mark Olshaker -- authors of the nonfiction international bestsellers Mindhunter, Journey into Darkness, and Obsession -- comes an unprecedented, insightful look at the root of all crime.
Every crime is a mystery story with a motive at its heart. With the brilliant insight he brought to his renowned work inside the FBI's elite serial-crime unit, John Douglas pieces together motives behind violent sociopathic behavior. He not only takes us into the darkest recesses of the minds of arsonists, hijackers, bombers, poisoners, assassins, serial killers, and mass murderers, but also the seemingly ordinary people who suddenly kill their families or go on a rampage in the workplace.
Douglas identifies the antisocial personality, showing surprising similarities and differences among various types of deadly offenders. He also tracks the progressive escalation of those criminals' sociopathic behavior. His analysis of such diverse killers as Lee Harvey Oswald, Theodore Kaczynski, and Timothy McVeigh is gripping, but more importantly, helps us learn how to anticipate potential violent behavior before it's too late.
About the Author
---
John E. Douglas is a former FBI special agent, the Bureau's criminal profiling pioneer and one of the creators of the Crime Classification Manual. He is currently a consultant on criminal investigative analysis and the author, with Mark Olshaker, of Journey Into Darkness, The Anatomy of Motive, The Cases That Haunt Us, and Law & Disorder, among others.

Mark Olshaker is a novelist, nonfiction author, and Emmy Award-winning filmmaker. He has written and produced numerous documentaries, including the Emmy-nominated PBS NOVA program Mind of a Serial Killer.
Praise For…
---
Liz Smith New York Post A marvelous, thrilling, chilling, and riveting read.