The Texas Rangers: A History of The Law Enforcment Agency (Paperback)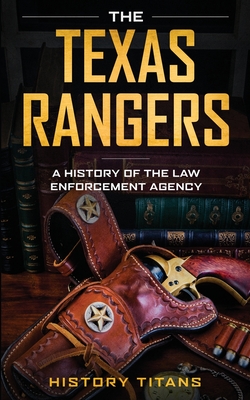 $9.99

Usually Ships in 1-5 Days
Description
---
During the early 1820s, Texas was plagued with raids from bandits and outlaws. Ranchers lost their cattle, settlers were robbed of their property. The settlement of Stephen Austin was riddled with raids. Austin, seeing the need for order to be restored to his colony petitioned to start the Texas Rangers. The rest is history.
From outlaws to bandits and from wars to skirmishes, the Rangers have been a mainstay in the state of Texas. They have worked tirelessly, both inside and outside the law, to restore justice to a state that has often been riddled with illegal activities. From the era of the Old West until the state became a criminal haven during the Ma Ferguson years, the Texas Rangers have been steadfast in coming to the aid of the citizens of Texas. Over the years, as the agency has changed, the motto has stayed the same: One Riot, One Ranger.
In this book, you will learn the history of the Rangers, who the famous outlaws were that the Rangers brought to justice. You will learn the methods that were used in the Old West that helped the Texas Rangers capture elusive criminals such as Bonnie and Clyde.