Basic Engineering Mechanics Explained, Volume 3: Rotation and Inertia (Hardcover)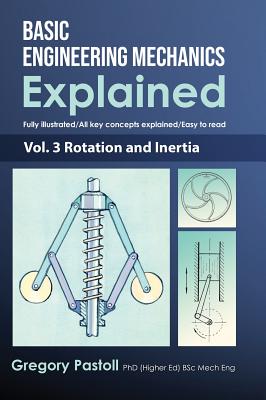 $42.99

Usually Ships in 1-5 Days
Description
---
This series of three volumes, 'Basic Engineering Mechanics Explained' aims to explain in a reader-friendly way, the essential principles of basic mechanics as used in engineering.
It attempts to provide clarity, motivation and relevance, for any reader who wants to understand the principles of mechanics and be able to apply them to practical situations. These books should be found useful by anyone studying, teaching or using the science of mechanics.
It covers most, if not all of the topics that are found in typical first-year courses in mechanics worldwide, and some of those topics found in courses on basic machine dynamics.
These volumes contain:
Original worked examples on every aspect of the content
Over 420 original exercises with answers, illustrative of the practical applications of mechanics in a variety of settings
Sets of true/false questions and tutorial questions suitable for tackling in groups
Outlines of several well-tried practical design-and-build projects and experiments
Brief mentions of certain colourful historical developments in ideas about mechanics
1000 illustrations, diagrams and line drawings, of which more than 90% are original.