Parenting Teenage Girls: 10 Key Topics to Discuss with Your Teenage Daughter in Todays World (Paperback)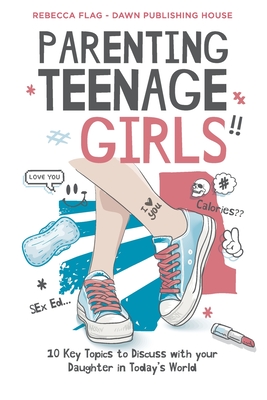 $19.99

Usually Ships in 1-5 Days
Description
---
If you want to guarantee your teenage daughter will grow into a strong, successful woman, then this book is for you
Parenting is already challenging, and our modern world doesn't make it any easier.
Now more than ever, our society is fraught with all kinds of distractions and influences.
Your teenage daughter is at the center of it, but it doesn't have to be so daunting.
Everything you need to know to empower your teenage daughters toward unfaltering self-worth and inner strength can be found in Parenting Teenage Girls.
Being a teenager today is difficult. Learning how to support and motivate our girls is more important than ever.With the right tools and resources, your teenage daughter will have a successful path to follow.Inside Parenting Teenage Girls, you will discover:
the 10 key topics to discuss to help your teenager create healthy habits and attitudes
how to help instill confidence, intuition, self-sufficiency and positive self-conceptthe importance of trust, effective communication and meaningful connection with your daughter
how to help your child carve out a sustainable path of success for their future
...plus all the tips and resources to best support your daughter through their evolution
You can become the trusted champion your daughter needs.
Take the opportunity to learn the tools to show your teenager how to grow, know their worth, and succeed in today's world.
Empower your teenage daughter today using the resources in Parenting Teenage Girls