Beneath The Wild Blue (Paperback)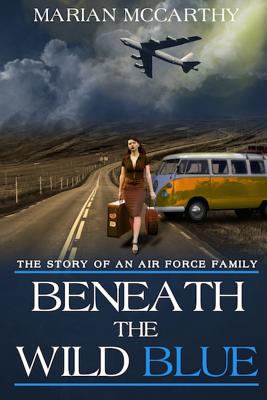 $20.00

Usually Ships in 1-5 Days
Description
---
In the aftermath of World War II, Fritzi and Joe Stoddard marry and fly off into the wild blue yonder, where he becomes a test pilot and Fritzi the quintessential Air Force Wife. Along the way, Fritzi gives birth to four children--two girls and two boys--while Joe moves up in rank and pays his dues as a pilot and officer.
For a few short years, the Stoddards are a shiny, adventurous American Air Force family, living wherever Joe's career takes them and blooming wherever they are planted.
When they are transferred to a base in Italy, the Stoddards revel in the opportunity to explore Europe together. During the fireworks of an Italian festival, tragedy strikes, plunging the family into a free-fall of denial and grief.
How will they navigate a future none of them ever imagined?
"McCarthy populates this often moving story with a cast of fully drawn, authentic characters, shifting the narrative perspective seamlessly to see the world through each of their eyes. Fritzi, in particular, is a captivatingly complex figure who's defiantly independent but also endearingly vulnerable...this novel offers an insightful look into the rigors of military life and some moments of powerful emotion." -- Kirkus Review
"Beneath the Wild Blue provides us with a stunning portrait of a family of six under the constant stress that is such a key element of military life. Temporary assignments (TDY) can suddenly drop out of nowhere, requiring the family's service member to abandon his or her family without any notice, often for weeks at a time. The family is under so much stress that older children are routinely drafted as surrogate parents. The spouse of the service member is expected to accomplish the impossible, and if that doesn't happen, the resulting snafu is recorded on the member's 'efficiency report, ' the key document that leads to promotions, plum assignments and higher pay." - James Kenney