Employment Relations in Aotearoa New Zealand - An Introduction (Paperback)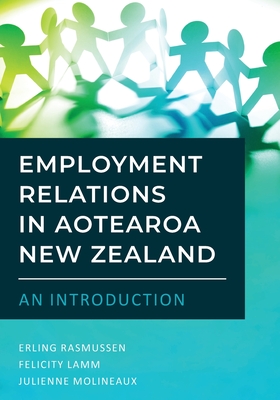 $24.99

Usually Ships in 1-5 Days
Description
---
A concise and timely book for employers, unions, academics and anyone with an interest in employment relations in Aotearoa New Zealand
Employment Relations in Aotearoa New Zealand: An Introduction covers history, approaches to the study of employment relations, key legislation and policies, and contemporary labour market issues.
In recent years, New Zealanders have witnessed major reforms that in turn have resulted in significant changes in employment relations. While the fundamental relationships between the government, employers and employees still remain, there have been changes in how these parties interact as well as changes in the associated employment outcomes. These changes will also affect how we work and will be working in the future.
Topics include:
Introduction and overview of employment relations
Theoretical frameworks and their application
Turning Points in Employment Relations pre-2000
Employment Relations in the new millennium
The legislative support structure
Changing work, employment and workplace practices
Technological innovations, globalisation and a different workforce composition have facilitated innovations in work practices and in employment patterns. This book tries to bring these influences to the fore of our discussion of employment relations.