The True Prince (Paperback)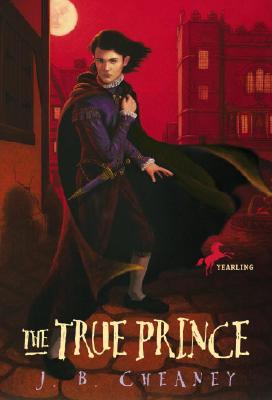 $6.50
Title is Backordered
Description
---
Intrigue abounds both on and off the stage in this rollicking mystery set within Shakespeare's theater company.
Kit Glover is London's finest boy actor. Audiences flock to see him portray imperious queens and scheming noblewomen. But off the stage Kit's manner is harder to make out. Now cool and disdainful, next fierce and angry, then madcap and bawdy–his personality changes so rapidly and so often that fellow actor Richard is unsure which is the real Kit, or if his true nature is something else again.
But Richard is certain of one thing: Kit is involved with some nefarious companions– much like young Prince Hal in Shakespeare's latest play, Henry IV. And Richard suspects that these low companions are behind a series of crimes that could cost the company its good standing and could cost Kit his head.
And so, reluctantly, Richard allows himself to be drawn into the conspiracy to help his rival–this fascinating, infuriating, troubled prince of a boy, teetering on the brink of becoming either a king . . . or a criminal.
Praise For…
---
Booklist named Cheaney's The Playmaker one of 2000's ten best first novels for young adults, saying: "This challenging, extremely well-researched coming-of-age tale will enrich theater, literature, and history courses."

"J. B. Cheaney vividly presents the sights, smells and sounds of late 16th-century London and particularly brings the theatrical world to life." –Chicago Tribune on The Playmaker

"A thrilling story of cutpurses, highwaymen, murder, intrigue, and eventually the midnight dismantling of the Burbage's Theater."—Kirkus Reviews

"A treat for sophisticated readers. The plot twists are ingenious; the style evokes the Elizabethan period without overwhelming the story."—The Horn Book Magazine

"J. B. Cheaney has a magical ability to conjure up an unfamiliar place. . . . The True Prince was a joy to read, tense and touching and wise."—Karen Cushman