The Enlightened Stepmother: Revolutionizing the Role (Paperback)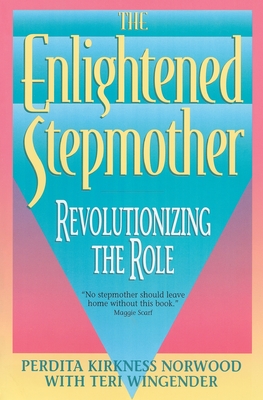 $17.99

Usually Ships in 1-5 Days
Description
---
Becoming a stepmother is a life-altering event in any woman's life. The issues are extraordinarily complex and women are overwhelmingly unprepared. Yet concerns usually focus on the effect remarriage has on the children. The Enlightened Stepmother approaches the subject from a totally new perspective -- that of the stepmother. Based on information -- sometimes controversial -- from stepmoms of all ages, occupations and lifestyles, who know from experience what works, what doesn't and why --
What you need to know about your new family before you become part of it.
How to get off to the right start. (It's hard to change a relationship once you've taken the path of least resistance.)
How to prevent, rather than cure, the stepmom's classic pitfalls.
What you need to recognize about your relationship with your husband's children.
How to handle relationships between your kids and his.
Why you need to give your marriage top priority.
How to make sure others are aware that this is your life too.
Why you need to develop a working relationship with your stepchildren's mother.
How to understand the inevitable stages every stepfamily passes through.
How to overcome the guilt of not loving -- or even liking -- your stepchildren.
How to avoid feeling guilty in circumstances over which you have no control.
Why a successful stepfamily is as unique as every stepmom.AND MUCH MORE
About the Author
---
Perdita Kirkness Norwood, stepmother to four now-adult children, is a stepmother advocate who leads support groups, focus groups and workshop on the subject. She lives in Connecticut.

Teri Wingender is a freelance newpaper and magazine writer. She lives in New York.