Symbiont (Parasitology #2) (Paperback)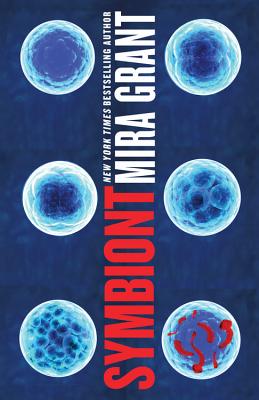 $17.99

Usually Ships in 1-5 Days
Other Books in Series
This is book number 2 in the Parasitology series.
Description
---
From New York Times bestselling author Mira Grant comes the second book in the terrifying Parasitology series.
 
The SymboGen-designed tapeworms were created to relieve humanity of disease and sickness. But the implants in the majority of the world's population began attacking their hosts, turning them into a ravenous horde.

Now those who do not appear to be afflicted are being gathered for quarantine as panic spreads, but Sal and her companions must discover how the tapeworms are taking over their hosts, what their eventual goal is, and how they can be stopped.
 
"A riveting near-future medical thriller that reads like the genetically-engineered love child of Robin Cook and Michael Crichton." —John Joseph Adams on Parasite
 
 
More from Mira Grant:
 
Parasitology
Parasite
Symbiont
Chimera
 
Newsflesh
Feed
Deadline
Blackout
Feedback
 
Rise
About the Author
---
Mira Grant lives in California, sleeps with a machete under her bed, and highly suggests you do the same. Mira Grant is the pseudonym of Seanan McGuire -- winner of the 2010 John W. Campbell Award for best new writer. Find out more about the author at www.miragrant.com or follow her on twitter @seananmcguire.
Praise For…
---
"A riveting near-future medical thriller that reads like the genetically-engineered love child of Robin Cook and Michael Crichton."—John Joseph Adam on Parasite

"Readers with strong stomachs will welcome this unusual take on the future."—Kirkus Reviews on Parasite

"Fans of [the Newsflesh] series will definitely want to check this new book out. But fans of Michael Crichton-style technothrillers will be equally enthralled: as wild as Grant's premise is, the novel is firmly anchored in real-world science and technology."—Booklist on Parasite

"Grant extends the zombie theme of her Newsflesh trilogy to incorporate thoughtful reflections on biomedical issues that are both ominously challenging and eerily plausible. Sally is a complex, compassionate character, well suited to this exploration of trust, uncertainty, and the price of progress."—Publishers Weekly on Parasite

"It's a well-grounded medical wariness that gets at the heart of the what the Parasitology series will be asking: What happens when the cure is worse than the disease?"—NPR Books on Parasite

"An exceptionally creepy medical-horror thriller that's the perfect spine-tingling read for Halloween...[a] roller coaster ride."—RT Book Reviews on Parasite (4 1/2 stars)

"Deft cultural touches, intriguing science, and amped-up action will delight Grant's numerous fans."—Publishers Weekly on Deadline

"The zombie novel Robert A. Heinlein might have written."—Sci-Fi Magazine on Feed

"A masterpiece of suspense."—Publishers Weekly on Feed (Starred Review)