Darjeeling: A Novel (Paperback)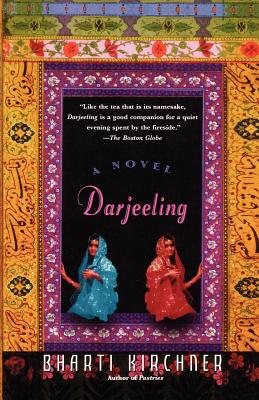 $22.99

Usually Ships in 1-5 Days
Description
---
Novelist and award-winning cookbook author Bharti Kirchner has written a sweeping family saga, a first class fiction about forbidden love and family honor.

Set in the mountainous tea plantations of Darjeeling, India and in New York City, Darjeeling is the story of two sisters - Aloka and Sujata - long separated by their love for Pranab, an idealistic young revolutionary. Pranab loves Sujata, the awkward, prickly, younger sister but, out of obligation, marries Aloka, the gracious, beautiful, older sister. When all of their secrets are revealed, the three are forced to leave Darjeeling. Aloka and Pranab flee to New York City and Sujata to Canada. The story opens ten years later, when their Grandmother summons everyone home to the family tea plantation to celebrate her birthday. Despite the fact that Aloka is still very much in love with Pranab, they are in the process of getting a divorce. Sujata, who is still single, runs a successful business importing tea, a business that doesn't fill her broken heart. This trip forces the sisters to wrestle with their bitterness and anger and to try to heal old wounds. What complicates matters is that Pranab, too, is going to India and is intent on rekindling his relationship with Sujata now that his marriage is over.

Although filled with the rich foods, smells, and social confines of another culture, Darjeeling is really about the universally human emotions of jealousy, rivalry, love, and honor. It is a complex novel about family, exile, sisterly relations, and how one incident can haunt us for the rest of our lives.
About the Author
---
Born in India, Bharti Kirchner worked as a systems software engineer for many years before becoming a prize-winning cookbook author. She is also the author of two acclaimed novels, Sharmila's Book and Shiva Dancing. She has written numerous articles for magazines, newspapers and anthologies. Ms. Kirchner lives in Seattle with her husband.
Praise For…
---
"Kirchner's melodic voice paints a vivid picture of modern India and of immigrant life. Interwoven with themes of family, unrequited love, and forgiveness, Darjeeling is as strong as the tea itself and just as satisfying." - Booklist

"Kirchner, a novelist and cookbook author, reveals a tremendous faith in her characters and their love of their homeland - especially its food..." Publishers Weekly