Zondervan Atlas of the Bible (Hardcover)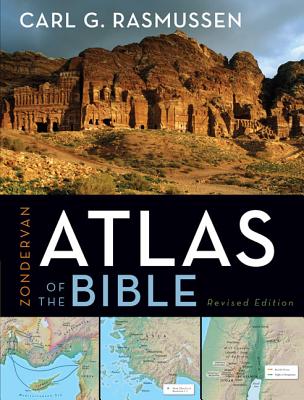 $42.99

Usually Ships in 1-5 Days
Description
---
Explore the lands of the Bible and the history of scripture with unprecedented clarity.
This major revision of the Gold Medallion Award-winning Zondervan NIV Atlas of the Bible is a visual feast that will help you experience the geography and history of Scripture with unprecedented clarity. The first section of the Atlas introduces the "playing board" of biblical history. The next section, arranged historically, begins with Eden and traces the historical progression of the Old and New Testaments. It concludes with chapters on the history of Jerusalem, the disciplines of historical geography, and the most complete and accurate listing and discussion of place-names found in any atlas.
Unique features include:
Stunning multidimensional and three-dimensional maps
Over 100 new relevant-to-topic images
Revised engaging text
Innovative chronological charts and graphics
A complete geographical dictionary and index available for in-depth studies
The Zondervan Atlas of the Bible is destined to become a favorite guide to biblical geography for students of the Bible. This accessible and complete resource will assist you as you enter into the world of the Bible as never before.