Physical Chemistry (Very Short Introductions) (Paperback)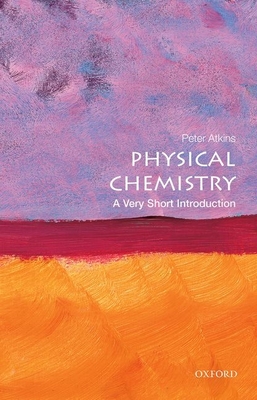 $11.95

Usually Ships in 1-5 Days
Description
---
With the development of a variety of exciting new areas of research involving computational chemistry, nano- and smart materials, and applications of the recently discovered graphene, there can be no doubt that physical chemistry is a vitally important field. It is also perceived as the most daunting branch of chemistry, being necessarily grounded in physics and mathematics and drawing as it does on quantum mechanics, thermodynamics, and statistical thermodynamics. With his typical clarity and hardly a formula in sight, Peter Atkins' Very Short Introduction explores the contributions physical chemistry has made to all branches of chemistry. Providing insight into its central concepts Atkins reveals the cultural contributions physical chemistry has made to our understanding of the natural world. About the Series:
Oxford's Very Short Introductions series offers concise and original introductions to a wide range of subjects--from Islam to Sociology, Politics to Classics, Literary Theory to History, and Archaeology to the Bible. Not simply a textbook of definitions, each volume in this series provides trenchant and provocative--yet always balanced and complete--discussions of the central issues in a given discipline or field. Every Very Short Introduction gives a readable evolution of the subject in question, demonstrating how the subject has developed and how it has influenced society. Eventually, the series will encompass every major academic discipline, offering all students an accessible and abundant reference library. Whatever the area of study that one deems important or appealing, whatever the topic that fascinates the general reader, the Very Short Introductions series has a handy and affordable guide that will likely prove indispensable.

About the Author
---
Peter Atkins is the author of about 70 books, including the world-renowned and widely used Physical Chemistry, now in its 10th edition [in Jan 2014]. After graduating from the University of Leicester and a post-doctoral year in the University of California, Los Angeles, he returned to Oxford in 1965 as Fellow of Lincoln College and University Lecturer (later Professor) in physical chemistry. He retired in 2007, but continues to write and lecture worldwide.