Fractals: A Very Short Introduction (Very Short Introductions) (Paperback)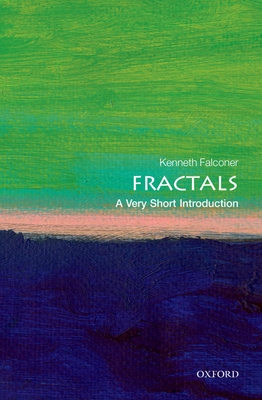 $11.95

Usually Ships in 1-5 Days
Description
---
From the contours of coastlines to the outlines of clouds, and the branching of trees, fractal shapes can be found everywhere in nature. In this Very Short Introduction, Kenneth Falconer explains the basic concepts of fractal geometry, which produced a revolution in our mathematical understanding of patterns in the twentieth century, and explores the wide range of applications in science, and in aspects of economics. About the Series:
Oxford's Very Short Introductions series offers concise and original introductions to a wide range of subjects--from Islam to Sociology, Politics to Classics, Literary Theory to History, and Archaeology to the Bible. Not simply a textbook of definitions, each volume in this series provides trenchant and provocative--yet always balanced and complete--discussions of the central issues in a given discipline or field. Every Very Short Introduction gives a readable evolution of the subject in question, demonstrating how the subject has developed and how it has influenced society. Eventually, the series will encompass every major academic discipline, offering all students an accessible and abundant reference library. Whatever the area of study that one deems important or appealing, whatever the topic that fascinates the general reader, the Very Short Introductions series has a handy and affordable guide that will likely prove indispensable.

About the Author
---
Kenneth Falconer, Professor of Pure Mathematics, University of St Andrews Kenneth Falconer is Professor of Pure Mathematics at St Andrews University. He has published many papers on fractal geometry, and three books on the topic, including Fractal Geometry: Mathematical Foundations and Applications (Wiley-Blackwell).