Words Words Words (Paperback)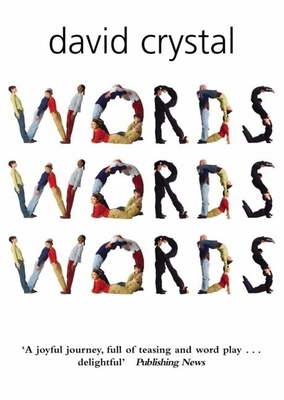 $17.99
Title is Backordered
Description
---
"Lexicography is not just an exercise in linguistic accounting," writes preeminent English language scholar David Crystal in this exceptionally lively and erudite little book. "It is a voyage of lexical exploration and discovery."
In Words, Words, Words, Crystal takes readers on a fascinating linguistic adventure, exploring the English language in all its oddity, complexity, and ever-changing beauty. Traveling from word origins and word evolution to wordgangs, wordrisks, wordplay, wordgames and beyond, Crystal shares his immense knowledge of, and equally immense delight in, language. He celebrates new words, old words, words that "snarl" and words that "purr," elegant words and taboo words, plain English words and convoluted gobbledegook, eponyms and antonyms, spoonerisms and malapropisms, and a host of other written and spoken forms and variations.
Words, Words, Words offers invaluable insight on such subjects as
-how to estimate the size of your vocabulary
-the functions of jargon
-when clich's are necessary
-the value of slang words ("the chief use of slang/is to show you're one of the gang")
-how to create your own "semantic field"
-dialect humor
-how to become a word detective
-how to keep a record of your child's words
-and much more
With illuminating sidebars featuring everything from common word origins and sample definitions from the dictionaries of Samuel Johnson and Ambrose Bierce to a passage from Finnegan's Wake and the winning entries of The Guardian Text Message Poetry Competition, Words, Words, Words will both satisfy and spark the curiosity of anyone who has ever been intrigued, befuddled, or awed by words and myriad ways we use them.

About the Author
---
David Crystal is the foremost writer and lecturer on the English language, with a world-wide reputation and over 100 books to his name. He is Honorary Professor of Linguistics at the University of Wales, Bangor, and has been awarded an OBE for services to the English Language.