The Power of Light (Paperback)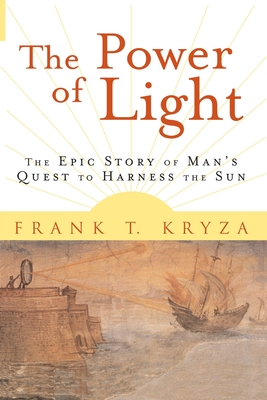 $30.00

Usually Ships in 1-5 Days
Description
---
An original investigation into the social and technological history of solar power
From the days of Archimedes and Leonardo, the earliest efforts to harness the power of the sun have become the stuff of legend.
But it was not until the industrial revolution, with its great demands for fuel, that inventors --like Prometheus carrying fire from Mt. Olympus--began to build machines capable of channeling the sun's rays into usable energy.
In The Power of Light, solar energy expert Frank Kryza recounts the dramatic saga of solar invention, from its optimistic dawning in the mid-19th century to its impending triumph today. With a fervent passion for his subject, the author introduces solar pioneers such as Auguste Mouchot, whose solar-powered steam engine amazed Napoleon III, and Frank Shuman, whose solar pumping station, in 1911, became the largest and most cost-effective machine prior to the space age.
While presenting a thorough and original investigation into this little-known chapter of science history, The Power of Light offers a sober meditation on the revolutionary impact technology often has on society.