The Complete Book of Laser Sailing (Paperback)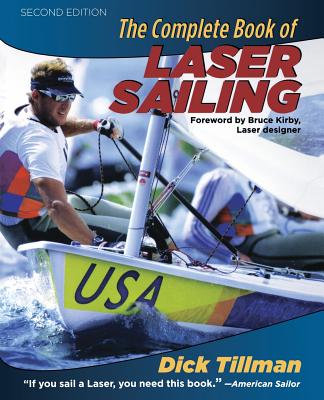 $23.00

Usually Ships in 1-5 Days
Description
---
The definitive guide to the Laser.
The Complete Book of Laser Sailing is the most comprehensive book about successfully sailing and racing this popular and challenging high-performance dinghy. Dick Tillman tells you everything you need to know about the boat and how to set it up and sail it, including:
Rigging and sailing the boat
Trailering and cartopping
Maintenance and storage
Training and physical conditioning
Upwind and offwind racing techniques
Clothing and equipment
Interviews with such champion racers as Hans Fogh, Ed Baird, Ed Adams, and Danielle Myrdal
Plus this updated and expanded edition gives you:
The latest sail control and rig modifications
Updated listings of major competition results
New interviews with champion racers, including Olympian Mark Mendelblatt and Paige Railey on Radials

"A fine-tuned guide to everything anyone could ever need or want to know about the Laser."--Sailing

"This book will most certainly make you a better sailor and could help you become a champion."--Soundings

"This book is a must."--The Little Ship
About the Author
---
Dick Tillman won the first three Laser North American Championships from 1971 to 1973 and was a member of the U.S. Olympic sailing team in 1976. In 1981 and 1982 he won the Laser North American Masters competition. He is currently president of U.S. Windsurfing and continues to race Lasers and other sailboats.