Nigel Calder's Cruising Handbook: A Compendium for Coastal and Offshore Sailors (Hardcover)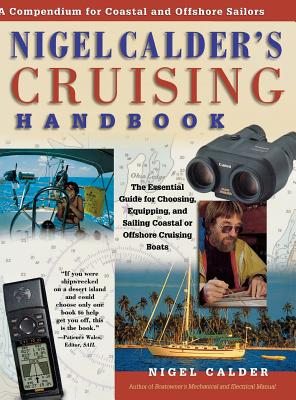 $52.00
Title is Backordered
Description
---
The most comprehensive and helpful guide ever written for selecting and equipping a cruising sailboat
Whether you're a coastal or offshore cruiser, you'll find your most pressing concerns treated with the know-how that makes for skillful, confident cruising in Nigel Calder's Cruising Handbook. The author -- one of the most respected marine how-to authors on either side of the Atlantic, and author of the universally admired Boatowner's Mechanical and Electrical Manual, -- walks you through all key technical and practical aspects of modern cruising systems and equipment, providing you with a summary of the skills necessary for safe, enjoyable sailing.
The first half of the book includes an easy-to-use tabular method for evaluating a boat's suitability for cruising; ideas for workable deck and interior lay-outs and organization; how to choose and configure suitable boat systems for cruising; and how to install gear for trouble free operation.
The book's second half teaches you boat handling skills; core navigational expertise; anchoring techniques; weather understanding; heavy weather expertise; and specific skills for long-term and long-distance cruising.
About the Author
---
Nigel Calder has decades of sailing and cruising behind him. He is widely acknowledged as the world's foremost writer on boat systems maintenance, and writes regularly for SAIL, Cruising World, Ocean Navigator, Professional Boatbuilder, and Yachting Monthly, among other magazines. He is the author of six books, including Boatowner's Mechanical and Electrical Manual, Marine Diesel Engines, Refrigeration for Pleasureboats, The Cruising Guide to the Northwest Caribbean, and Cuba: A Cruising Guide.