Our Kind of People: A Continent's Challenge, A Country's Hope (Hardcover)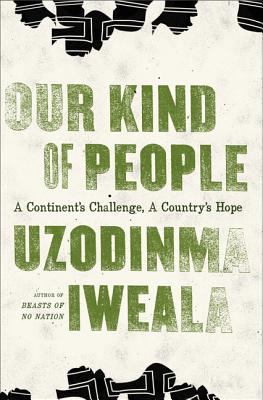 $24.99
Title is Backordered
Description
---
In 2005, Uzodinma Iweala stunned readers and critics alike with Beasts of No Nation, his debut novel about child soldiers in West Africa. Now his return to his native continent has produced Our Kind of People, a nonfiction account of the AIDS crisis that is every bit as startling and original.
Iweala embarks on a remarkable journey in his native Nigeria, meeting individuals and communities that are struggling daily to understand both the impact and meaning of the disease. He speaks with people from all walks of life—the ill and the healthy, doctors, nurses, truck drivers, sex workers, shopkeepers, students, parents, and children. Their testimonies are by turns uplifting, alarming, humorous, and surprising, and always unflinchingly candid.
Beautifully written and heartbreakingly honest, Our Kind of People goes behind the headlines of an unprecedented epidemic to show the real lives it affects, illuminating the scope of the crisis and a continent's valiant struggle.
About the Author
---
Uzodinma Iweala received the Los Angeles Times Art Seidenbaum Award for First Fiction, the Sue Kaufman Prize for First Fiction from the American Academy of Arts and Letters, the New York Public Library Young Lions Fiction Award, and the John Llewellyn Rhys Prize, all for Beasts of No Nation. He was also selected as one of Granta's Best Young American Novelists. A graduate of Harvard University and the Columbia University College of Physicians and Surgeons, he lives in New York City and Lagos, Nigeria.
Praise For…
---
"At last, an account of the AIDS crisis from the point of view of the people most affected by it—men, women and children of Africa, who are not simply victims but are heroes and scientists as well." — The Daily Beast
"A stunning inquiry into the AIDS crisis in sub-Saharan Africa. . . . Iweala evokes the human cost of AIDS, and this is where Our Kind of People excels. . . . . Iweala's focus on narrative, on sharing voices and experiences, becomes an act of redemption." — The Los Angeles Times Book Review
"Iweala's arguments are well reasoned. By making generous use of the voices of many Africans, Iweala's writing possesses an immediacy that makes his message powerful and compelling." — The Boston Globe
"Iweala tells the stories of those whose lives - and deaths - make up the numbers in a measured, accessible tone. The end of the story of HIV/AIDS is not yet written, but in Our Kind of People we see the beginnings of normalcy." — Bono
"In this unassuming but important book, Uzodinma Iweala gives the AIDS pandemic not just a human face but a human voice. . . . Remarkable." — The Times Literary Supplement
Coverage from NPR