Sounds of the River: A Memoir (Hardcover)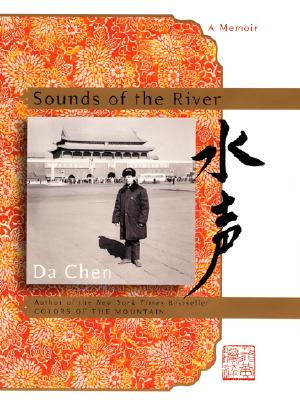 $25.95
Title is Backordered
Description
---
"A story about suppression, humiliation, vindication, and, ultimately, triumph." —New York Times Book Review
From the bestselling author of Colors of the Mountain—an engrossing, gloriously written coming-of-age saga that picks up where that book left off—in Beijing during China's Cultural Revolution
In this "equally beguiling sequel to his acclaimed memoir" (Kirkus Reviews), teenager Da Chen takes his first train ride away from the farm he was raised on to his new university life in Beijing. He soon faces a host of ghastly challenges, including poor living conditions, lack of food, and suicidal roommates. Undaunted by these hurdles, and armed with a dogged determination to learn English and "all things Western," he competes to win a chance to study in America—a chance that rests in the shrewd and corrupt hands of the almighty professors.
Poetic, hilarious, and heartbreaking, Sounds of the River is a gloriously written coming-of-age saga that chronicles a remarkable journey—a travelogue of the heart.
About the Author
---
Da Chen is the author of Colors of the Mountain, a New York Times bestseller; Sounds of the River: A Young Man's University Days in Beijing; Brother; and two books for children, Wandering Warrior and China's Son: Growing Up in the Cultural Revolution. He grew up in China during the Cultural Revolution and now lives in New York.
Praise For…
---
Readers will already be looking forward to the next installment. — Kirkus (Starred Review)
"Da Chen's voice comes from the soil of China...his exuberance for life and its possibilities set him apart from others in the genre." — Los Angeles Times
Da...is certainly likable. And his transformation from country boy to big city college professor moves briskly and entertainingly along. — San Francisco Chronicle Book Review
"A story about suppression, humiliation, vindication and, ultimately, triumph." — New York Times Book Review
"Da Chen's latest book confirms that he is an extraordinary individual. Chen's immigrant success story is exceptional, for he has realized the American Dream in all its glory." — USA Today
"What makes this vivid coming-of-age story so worthy is not so much the lively and amusing anecdotes...but a bracingly wry self-awarness that gives traction to a story that could be clyoign but is instead funny, exciting, and moving." — New York magazine